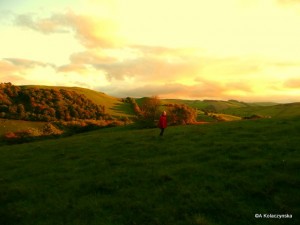 " The good of going into the mountains is that life is reconsidered"                          Ralph Waldo Emerson
Retreat in the sanctuary of nature at oakwellbarns
Sweet tasting well water. Woodsmoke, crackling fire. Expansive clear starlit dark skies. Fresh perspective from the height of mountainous green hills. Walks with 360 degrees vision, nearby waterfalls and industrious creative folk in the surrounding hills. Breath, wind, air. Owls, bats, badgers, foxes, hares. Trees, earth. Growth, decline, decay, birth. Swallows, buzzards, red kites. Clean air, changing clouds, big skies to refresh and rest your eyes.
Stay in our caravan

Or you can sleep under canvas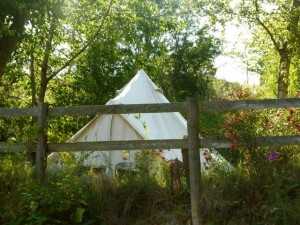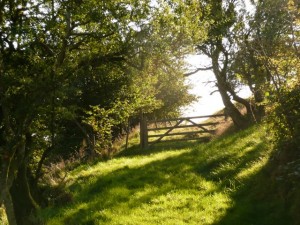 Retreat in rest and quiet contemplation at oakwellbarns
We also offer private or guided retreats, silent or otherwise.
You may bring your own tent or caravan or stay in ours.
Retreat in Creativity
Painting, writing, textile and  music studio with an 8ft. window offering light and a vista over the hills. Ideal facilities for writers, artists and musicians to take space to rest, rejuvenate and work. As well as the option to receive guided Art sessions in drawing, writing and painting.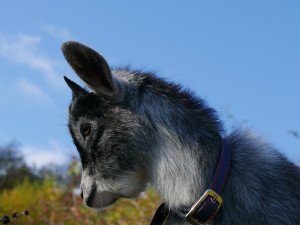 Please contact us with what you would like your stay at oakwellbarns to involve,  It can simply be time to quietly enjoy being with your family in a safe and nourishing environment.You can pay us for using our facilities or you can stay in exchange for karma yoga tending the garden or cooking or sharing in daily work. You can choose to eat with us, cook on the fire or bring your own food.
Comments from our visitors
"Magical and beautiful and full of love, Thank you"                                                           Amanda- U.K.
"I love this magic place full of love and beautiful energy. Thank you for sharing it" Elena- Italy
"Thank you so much for your hospitality and very warm welcome" Munde, Birte & Leo-U.K.
"What a beautiful place, your kindness and hospitality is overwhelming-you welcomed us into your home and family and the experience is very humbling. Thank you" Irene-Cheshire
"I always have you in my heart; Alex's hands on my head, the smile of Agnieszka, the enlightening surroundings, the 'belleta' of Isabella, the innocence of Magdalena and the hospitality of Anita. Thank you for a weekend full of love and peace" Oliver & Esther-Spain
"My own heart is warmed with invigorated spirit, beautiful, big skies, nurturing, nourishing, soul-full" Diana-London
"Sleeping in the tent really reminded me of who I am and where I come from-love and earth"
"Absolutely lovely food, great to eat in group and with such great sisters and brothers"
"I've felt most nourished in your presence and by your ways. To share is to love but it is not always I come across true, honest lovely sharing. To spend time here gives strong root means clear upright way of being. I have experienced this during these days and nights here" Mattias-Sweden