First Moon Group 
Nurturing ourselves and our children through being in nature, being mindful and creating together.
Our group works together creatively making lunch, growing vegetables and painting in the art studio, we share community, and make our dreams of creating for the love of being alive a reality.
For the Breastfeeding Mothers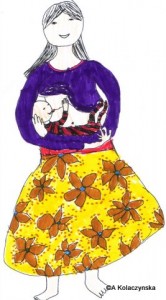 There are sofas to lounge on with your babies and the fresh replenishment of nature all around. There is breastfeeding support available with an ABM trained mother supporter. You also have access to the library of  breastfeeding/active birth/natural parenting books and ABM and LLL magazines to browse through.

We hold a peaceful and joyous space for our children to join us in creating and sharing. We base ourselves outside exploring at our childrens' pace and making fire, sharing food and tending the garden.
The group is based on finding our replenishment and peace from being in nature and teaching this, through example, to our children. In the summer and when weather allows, the group is held outside and we eat around the fire.
Ethos of the group: " Our responsibility to our children within the group is to keep ourselves focused on whatever activity is taking place and not take our thoughts or talk away from this. This means that we are fully present and are not looking back or forward or distracting away from the now.
By doing this we are modeling full engagement to our children, as we do this, they and what they are doing feel rightly valued, thus creating peace.
With the support of other parents who are practicing this art of being conscious and present with their children we are able to teach non-distraction and experience a calm space. In this calm space we can nurture ourselves and our children, providing a fertile environment from which we can all grow." Anita Kolaczynska  ©2009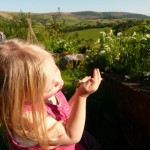 We model respect for ourselves, respect for others and respect for our environment. We help to prepare and clear any spaces and materials that we may use.
Please contact us to get directions, & book your place, we look forward to welcoming you.
At oakwellbarns all our work revolves around actively promoting good health. Please join us in contributing towards a direction of Good Health