Now that we have our own facebook group, I am not going to continue to update this with our events, but will leave what is already here for new members to get a taste of our support group. New members warmly welcomed, please contact us to join our facebook group and our email mailing list for info. on support and events and our gatherings.
Christmas Party 2014
In November, wonderful entertainment and warmth as always-please contact us for details.
CIRCUS CIRCUS
October 2014 we had a dazzling day out at Circus Star thanks to the free tickets they gave to us.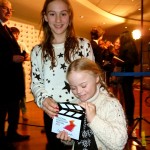 Central Wales DSG Christmas Party 2013
Sunday 24th November 11am-3pm
We are especially happy and bouncing up and down because
will be returning providing family funfilled entertainment.
"The Teddy Bear's Circus Picnic" a show full of songs and stories, puppets and
participation for children of all ages.
Lunch & Christmas crackers
Parachute games and circus activities
Father Christmas
Ken & Angela will be playing guitar and singing carols

to join in signing & singing with.
Enchanting shadow puppet show to give a magical end 

to the afternoon.
October 2013 Anita shows "My Little Sister (who happens to have Down's syndrome)" films at Bwlch y Sarn W.I. as part of her talk and presentation raising awareness and educating about Down's syndrome. The W.I. kindly offered to pay for the hire of the community centre for CWDSG xmas party to say Thank You.
July 2013 Nikki talks about Down's syndrome to the young members of St.John's ambulance in Llandrindod Wells.
Summer BBQ at Penbryn Beach & Cafe July 2013
Lunch and swimming and games on the beach with photography shoot from award winning professional photographer Perly J Photography who is helping us to capture great images for our future fundraising calendar. This was such a great venue for our summer gathering that we will make it an annual event.
Donations & fundraising:
A Huge 'Thank You' to Ken for donating an incredible £400 raised at his 70th birthday party for our group.
Thank you to Alex for asking the £20 from his talk at Trefeglwys W.I to be donated to CWDSSG
Thank you to all at The Tan House for raising an amazing £100 at the raffles they held to raise funds for the CDSSG
Central Wales DSG Christmas Party
will be held at the Community Centre on Sunday 9th December.
We are especially happy to announce that Chris Panic Circus will be providing family funfilled entertainment at a specially discounted rate for us.
"The Teddy Bear's Circus Picnic"

a show full of songs and stories, puppets and participation for children of all ages.
Roast Dinner with homemade mince pies
A very special gnome sized Father Christmas will be visiting the children


Ken & Angela will be playing guitar and singing carols that we can join in singing & dancing with.





Enchanting shadow puppet show to give a magical end to the afternoon.
All families with a child with Down's syndrome are welcome, please contact us if you would like to come.
Also next year we have lots to look forward to with; Flamenco dancing, Dressing up and getting professional photography shoots , disco, Romany pottery painting in the pipeline…
Concert News & a big Thank You
Thank You!
To Cor Merched Maldwyn & Llanwnog Mixed Choir and Glyn & Catrin for the great fundraising concert & to all the organisers & helpers & people who donated raffle prizes, including The Great Oak Bookshop & Floral Art  You raised £300!
We raised £300! Thank you to everyone! So many people gave of their time freely with generous and open hearts, it was a memorable night. Here is a little montage film of thanks with excerpts from the night, including bits of me speaking about our group and the work we do:  click here to view the film on youtube
Fundraising Concert 15th September 2012
Linda, who is a member of our CWDSG group and a singer with Cor Merched Maldwyn has organised a concert together with Llanwnog Mixed Choir to raise funds for our Central Wales Down's Syndrome Group. There will also be youth guest artistes and it will take place at Tregynon Community Centre on 15th September at 7.30 pm. Tickets are £5 for adults and £1 for children. I will also be serving refreshments and hosting a raffle to raise funds. Please publicise this event, which proves to be a fabulous night of song and music, and support us by telling friends and family to come along. I would welcome help with serving refreshments and selling raffle tickets on the night. Please ask individuals and local businesses if they would consider donating a raffle prize, these can be left at Apricot Forest, 5, China Street in Llanidloes or emailed to me if in token form.
To start the ball rolling we have:  'A personalised cake' from Wanda Freeman
Summer BBQ Thank you everyone for a memorable day
We went ahead despite the rain, moving into the Art Studio for circle games and singing when it got torrential. Alex kept the fire going and as the sun came out it turned into a glorious afterwe played on the grass and trampoline, hunted bugs, juggled, hula hooped, the older siblings walked to the woods together, chatted, cooked, laughed and shared a fabulous feast of shared dishes, with delicious cakes proudly baked by the older sisters in our group, thank you Josie and Niamh. Agnieszka and Niamh were presented with their Arts Award Explore certificates by Isabella which they gained through their creativity and leadership skills in devising and putting on the "summer paintings" show with their younger siblings at the BBQ last year.  Thank you for your messages of appreciation. It means a lot.
"Thankyou so much for a really special day. We had a lovely time and
feel privalaged to be included with your group. We will keep this
special time we had in our hearts for a long time."
"Just home …wanted to say thank you for today.Enjoyed seeing all the lovely young girls and how much they are growing up"
Syndrome Support Group Summer BBQ Sunday 19th August 2012
All of our Down's syndrome family & friends wherever they live are invited to our summer friendly and relaxed BBQ . Please contact us for directions and more info. The magic bubble lady will be here to make the most enormous bubbles and bring a kite if you want to fly on Pant-Poeth hill, five minutes walk up from our garden with a 360 degree view!
My Little Sister (who happens to have Down's syndrome)part2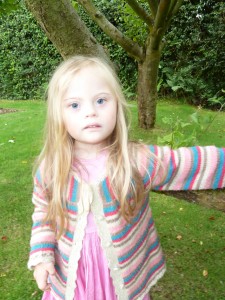 has just been released and is featured on the homepage of Netbuddy!
See how the sisters have grown over the last year at: www.agik.co.uk where you can view the film Agi is making a yearly update on their unschooled well lived lives together.
HE-DS Autumn family gathering October 2011
For families who are home educating a child with Down's syndrome for a nature based family weekend. Please contact us for further information.
Central Wales Down's Syndrome Support Group Summer BBQ 26th June 2011
Our summer BBQ with 'Arts Award Explore' for the children was a wonderful day. Here is the film of the preparation and the show that the older children devised for their younger siblings. Click on the title to view:  ' Summer paintings come to life' In the background of the video you can see some of the trees that we planted from the Woodland Trust.
'Breastfeeding A baby with Down's Syndrome -Tools for Successful Breastfeeding Support' June 11th 2011 Lancaster Hall Hotel, London
Anita Kolaczynska is speaking at the Association of Breastfeeding Mothers 2011 Conference 'Breastfeeding Anyway'  She will be including material from the book she is currently writing: 'Magdalena's Milk-Breastfeeding & Down's syndrome'  You can get more information and book tickets here. An article has been written about Anita's presentation in the magazine of the Association of Breastfeeding Mothers, edition Winter 2011. "Anita's presentation was both inspiring and moving" Quoted from the article. Subscribe to ABM magazines at: www.abm.me.uk Another article about Anita's presentation has also been published in the Winter edition of 'Treasure Chest' the magazine for Lactation Consultants of Great Britain:www.lcgb.org/
HE-DS Spring family gathering April 9th & 10th 2011
For families who are home educating a child with D.S. for a nature based family weekend.
Tree Planting Days on Sundays in November & February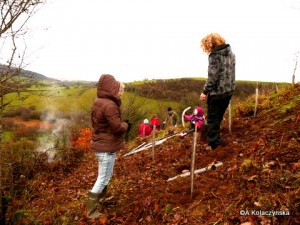 We have been awarded over 400 trees from the Woodland Trust as part of their campaign to double the U.K's native woodland in the next 50 years and to enable as many children as possible to have a chance to plant a tree and experience it growing with them.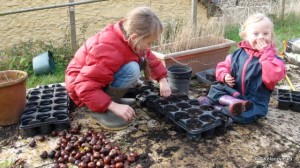 Everyone is welcome, please bring a spade or mattock if you have one. There is a lot of bramble clearing to be done as well as planting of the trees so wear protective clothing and sturdy footwear. We are 1400 feet high with magnificent views so dress warmly. Please bring a packed lunch, we will have a bonfire to warm ourselves, chat and eat by.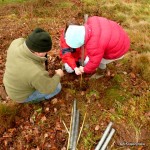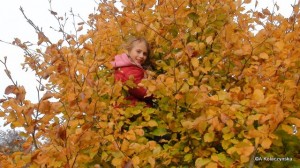 Each year we have an anniversary gathering to enjoy how the trees are growing, learn about tree management and explore nature through activities for all the family so that all our children grow up connected to the trees that they have planted and through this connection to all trees everywhere.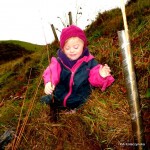 Please contact us in advance to let us know you are coming so that we can email you directions, organise the planting sites and welcome you!
Central Wales Down's Syndrome Support Group  – Autumn Gathering 2010
We had a wonderful afternoon with artist led craft activities and singing for the children and time to share and watch two inspiring and moving films for the adults. We all joined together to feast in Wanda and Tarin`s freshly prepared Autumn Supper with a choice of curry, lasagne, pizza and salads with yummy warm puddings all sugar free and nutritious. We also celebrated lovely Tallulah`s 5th birthday with a birthday cake and song.
The Films – both by canadian filmaker Shira Avni
'John & Michael' 2004 (10 mins)
This is a gentle tale of love told in halting words. It pays homage to two men with Down's Syndrome and raises above society's traditional ideas about disability, sexuality and death. Through the artistry in this film the message is clear; that it is Love that defines humanity. This 10 minute animated film uses wonderful animation techniques and evocative music to create this incredible film about healing after profound loss.
'Tying your own shoes' 2009 (16 mins,11 secs)
This is an award winning animated documentary offering a rare opportunity to hear the unique perspectives of four adult artists with Down's Syndrome. Petra, Matthew, Daninah and Katherine discuss their pasts, relationships, and ambitions; challenging widely-held stereotypes. Whilst Down's Syndrome is often discussed in terms of disability, 'Tying your own shoes' is an artful, four-way essay about ability. This is a powerful and inspiring film which also raises expectations and provokes thought. The wonderful animated montages of the artists' work weaved through the narrative bring this film to life and create joyousness and poignancy.
Presentation with films and discussion.
To book a speaker to present either one of these films and lead an educational and awareness raising discussion on Down's Syndrome, please email us your requirements here